Copyright Björn Hammarström 2011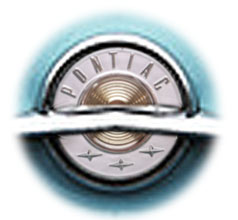 &nbsp

Early on it was decided that power steering was the way to go.
Here's how the problem was tackled in this case.

Here's the old steering column which is going through a removable hatch in the floor.
All elecrical connections (turn and ground wires) were disconnected, as was the shift linkage.
(January 2011)
To remove the old steering gear, the pitman arm had to be removed from the crosslink.
The cotter pin was removed first.
In this case everything in the front end happened to be new, so it was easy work.
| | |
| --- | --- |
| | Then, a big screwdriver was used to remove the end part and care was taken of a couple springs that followed. |
After loosening a sheet metal part at the end of the pitman arm, and giving the link a tap with a hammer, it fell free from the pitman arm.


The steering box is bolted through the frame with three bolts (arrows). After unbolting the steering column along with the box the whole assembly was yanked out of the car. A good puller was used to pull off the pitman arm.
After about a hundred phone calls and a week
of nights searching the internet for steering boxes, a Saginaw 605
was found. These steering boxes seem to have been mounted in Malibus and El Caminos with V-6 engines

The steering box, out of a 1980 Chevy El Camino is a pretty good fit in the Pontiac, as all three mounting bolt holes line up, and the pitman arm splines are the same as the Pontiac's original.


The steering box is seen here mocked up and hanging from two bolts, and missing a joint between the box and the steering column.
A GM rag joint was slightly modified to fit the double D axle, which in turn fits inside the column tube.
This in effect, shortens the steering shaft by some 12 inches, which is necessary, as the Pontiac is a rear steer design.
The holes in the frame fit the 605 steering box, but the angle was slightly off, and a perfect fit was achieved with some filing of the holes.
The steering column our of a 1982 Buick station wagon was mounted to the dash, a floor mount made, and a hole drilled in the ¾" double D axle.


This picture was taken prior to filing the holes, this is how little the angle was off. Nearly a bolt on deal!
After fitting the Buick hoses to the power steering pump and gear and painting the column metallic black, the column could be mounted.
A Grant steering wheel came with the Firebird, and is seen here mounted to the column. Now we have power steering and a shifter for a 4-speed automatic. As an added bonus, the column features a back up light switch, so now even the lights work.
(February 2011)