Copyright Björn Hammarström 2010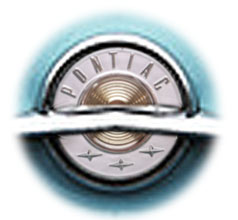 &nbsp

As always when starting a new project, you've got to have
a plan. This is not going to be a real involved project with lots of
modifications, but still, here are a few ideas for the winter season.

The beginning
The Pontiac was found on the internet, on an advert by Kompact Kar Korner in Lynwood, WA.
"...347ci Tri-Power Automatic, Runs and drives super!!!"
Automatic it wasn't, and Man, did they lie about the way it ran!
The starter was all but dead, and the blue smoke... Oh no! We filled 16 quarts of oil in 1,600 miles.
Shame on you Kompact Kar Korner!
The exterior
This is what the Pontiac looks like at this moment.
Lucerne Blue with Sheffield Gray insert. Polished 16" American Racing wheels with low profile tires. High eighties stance.
It plainly looks like an old tired boulevard cruiser of the eighties with a bit too modern wheels.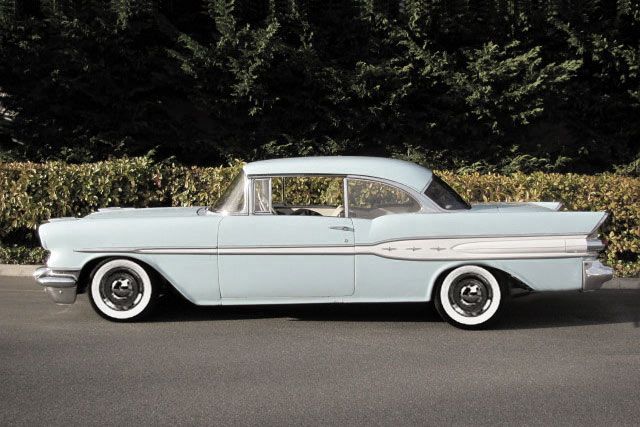 Steel wheels is the first modification that comes to mind. Or perhaps a step back towards original.
This picture is faked to make the Pontiac look like it's supposed to next summer. Plans call for black steelies, seven inch wide fronts, and rears widened to eight inches, trim rings and chromed acorn nuts, maybe spider caps.
The suspension will be lowered a couple inches. A loud rumble out of new big pipes would be nice.
The mechanics
The 347 cubic inch Strato Streak engine was the only V-8 engine offered in Pontiacs in 1957, this engine is equipped with a Tri-Power setup. The engine will get a budget overhaul and otherwise will be left as is.
The standard transmission (three-speed manual) will leave room for a Turbo Hydramatic 350 automatic transmission, or maybe an over drive TH200 or TH700.
Power steering will be added for obvious reasons. And to make it possible to run a small steering wheel.
The interior
In 1957, Pontiac's cheapest interior wasn't very impressive, and as it's in bad condition some kind of new upholstery is in order, maybe black tuck'n'roll.
The garnish moldings and the dash will be painted black.
The Auto Meter gauges will have to go.

And of course, as the floor is rusty, some new sheet metal has to be welded in.
A stereo would be nice too.
All in all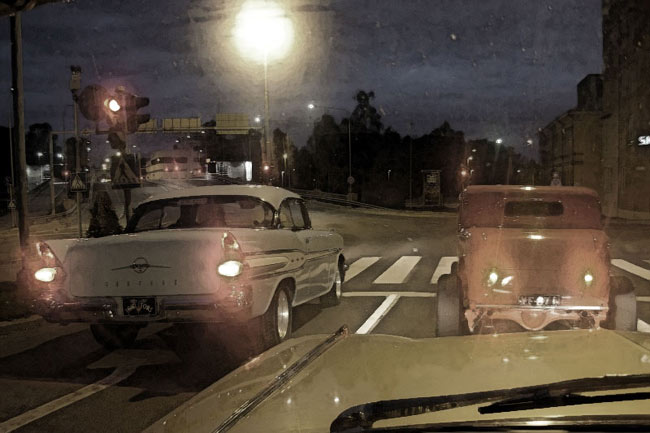 The goal this first year is to make the Pontiac feel as good as it looks.
This picture, shot by Jere Pukkila in early September 2010, really catches the essence of Cruising and Hot Rodding.
Click here to go to the project:
Page one