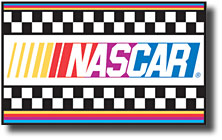 &nbsp

'Glass parts:
Bumpers and hood.
&nbsp

As the '75 Cutlass rear bumper is very ugly, a desicion was made to try and design a better looking one.
As always when redesigning an existing car, there's a 90 percent chance to fail to produce something better than original, but in this case the original one's a 100 % failure, so it can only get better, right?

The plan is to carve out the design in polyurethane foam, and then glass it with about five layers of fiber glass mat.
To begin with, a form was made from foam board and cardboard to pour the polyureathane into.
(January 2009)

As the foam is sculpted with
knives, saws and sand paper, a
somewhat angular shape is emerging,
inspired by early seventies
Cutlass bumpers.
Have a look at this pic of the Olds sporting its original bumper.
It can't but improve from here...
After a lot of sculpting, carving and filling, the bumper was sanded and then covered in brown tape.

A few layers of fiber glass mat later.
The foam is still inside the bumper, and it's only attached to the body with tape and foam in a few places.
It wasn't easy to get the fiber glass to stick to the tape on the under side...
It was more work than you'd think to get the foam out of the new 'glass bumper. And what a mess it brought about!
After the foam was gone, the tape came loose surprisingly easy, creating a smooth inner surface.

The bumper now has mounts glassed to the inside, so that it can be bolted to the frame.
A lot of filler has been applied to the surface, and has been sanded straight and angular to keep check on all angles in the design.
(February 2009)
After a lot of sanding and a thick layer of primer it now looks like it is supposed to.
My view may be biased, as I designed the bumper myself, but I think it looks more
"muscle car-like" than the original.
| | |
| --- | --- |
| | Same car, different attitude. |
The front bumper was customized by moving it rearwards about four inches.
This small change makes the front look a bit more concentrated and less angular.
| | |
| --- | --- |
| | Again, an old pic for comparison. |
Go on to part 4