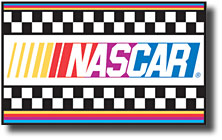 &nbsp

Wheels. Exhaust. Plumbing.
Technical necessities.
&nbsp

Brand spanking new Cragar wheels on the Ford 9" axle! The 10 bold GM axle was pulled in favour of the sturdy 9" which received new internals in form of a posi and 3,5:1 cogs before it was mounted with new urethane bushings and adjustable Koni shocks.
The new springs are progressive Ford Taunus station wagon front springs, which are noticeably stiffer than the stock springs and happened to be the right length. The new spring mounts are adjustable by about 2-½".
New wheels and tires.
(April 2009)
Hooker headers are installed now.
The right hand side header was a very close fit (arrow). The engine had to be lifted an inch and the control arm had to be trimmed, but at least the oil filter can be changed with the header in place.
The driver side header was worse, a four inch piece of a primary tube bend had to be cut out and a straight piece welded in, as it tried to occupy the same space as the frame.
The Flowtech mufflers had to be mounted "staggered", as the driver side one didn't fit in front of the tranny cross member.
For your orientation: That red thing is the transmission, and the gold colored square thingy is the Engine oil pan.
The exhaust system is being built according to this sketch.
The driver side muffler is mounted to the rear of the transmission cross member as per the above photo.
Now, a few days later, here's the finished exhaust system.
It hangs low to clear the frame, that's why it has bends near the rear ends.
| | |
| --- | --- |
| | Inside, the Olds has received some updates in form of a monster tach with shift lite, oil pressure, voltage and engine temerature gauges in the instrument panel, and a trans temp gauge along with a B&M Megashifter on the trans tunnel. |
The finished exhaust system, complete with all hangers and stuff, looks like it could help produce some good tunes.
Let's hope it does!

The shortened and balanced prop axle, though not visible in this pic, came from the shop today and is mounted to the Turbo trans and Ford axle.
(April 19th 2009)
Thisone's been making a lot of noise today.
Yes! It was time to fire up the 455, and it went precisely by the book, good oil pressure and all!
A lumpy idle and way cool rumble out of those pipes... Are we having fun or what???
(April 21st 2009)
The Olds at the Mot test facility.
It passed the test, and is now street legal.
(April 24th 2009)
A few days of frantic wrenching later, the Olds looks this good with its newly shortened front springs.
May day cruising was a success, with no leaks or over heating problems even after idling for an hour.
(May 1st 2009)
| | |
| --- | --- |
| The annual post May day cruising family photo. | |
Go on to improvements