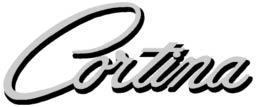 A good many years ago I went to a
race track with a buddy who's driving historic racing cars.
I was bit by the bug, and now the time has come
to try it myself.

These pages are written in chronological order, and may not be as
categorised as they could. But they tell the story as it happens/happened.



I bought this 1964 Ford Cortina today.
My good friend Calle, who has quite some experience of Cortinas, borrowed me his trailer, and came along for the trip.
(November 3:rd 2012)
The Cortina's FIA passed and has been a racing and rally car for some 20 years.
The engine broke a couple years ago, and was totally rebuilt. The transmission got new bearings, and the rear new 4,7:1 cogs and limited slip differential.


Calle is playing with the wheels, and the previous owner is loading a grille into the Chevy.



| | |
| --- | --- |
| | The engine is pro built and puts out a lot more than the original 49 horse power. The displacement is 1200 cc (73 cubic inches), and features twin side draught Webers, longer duration cam, larger valves, a balance job etc. |
| | |
| --- | --- |
| The paint job is about a year old, but apparently done in a great hurry, and the hue is not really to my liking. The masking wasn't done with much enthusiasm either, as is evident in this pic of the rear window... | |
| | |
| --- | --- |
| | There's room for two in the Cortina. One of the seats is going to be removed, as it's not needed in racing. |
The rear window has been rid of the blue over spray, and the all important karkmotuning badge has been added.
(Still November 3:rd)






Some detail work has been done, like polishing and painting the hood emblem.
Among other things, the drivers side door has been repaired as the window frame was broken and some not so necessary tings and equipment have been removed from the car.
(Nov 14 2012)
| | |
| --- | --- |
| Plans are to lighten the Cortina, it's over 30 kgs over weight, and to paint it, maybe to resemble Alan and Henry Mann's red and gold Cortinas. | |
Introduction, Body work, Details, Tech, On the track 2013 Experiments and modifications
Modifications for the 2014 season On the track 2014 Modifications 2014-2016 On the track 2016
Karkmotuning
Essex
NASCAR Olds
1957 Pontiac Chieftain