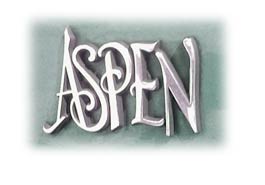 In the spring of 2014 Mattis was at age 16. He wanted an american car, and as he's on a tight budget it had to be in lower price bracket.
The result was his buying this 1976 Dodge Aspen, with a 318 cubic inch V-8 and a TF-904 automatic transmission.
The Dodge was trailered home from Nykarleby.
(May 2014)



| | |
| --- | --- |
| | At home, the car was in for a good rinse. It presumably hadn't had one in several years |
| | |
| --- | --- |
| A happy owner with a shiny new car. | |



A few days later it was time to start the projekt with some service and tlc.
First the coolant level in the radiator was checked and topped off.
| | |
| --- | --- |
| The engine oil and filter was changed and then a new air filter was mounted. | |



After the seats and carpet were removed the floor could be inspected, and as we knew it would be, it was in pretty bad shape.
The welding done here by the car owner.
| | |
| --- | --- |
| Left hand side floor pan welded in, right hand side to go. The floor's so rusted away, you can see through some of it. | |



The new floor pan ready to fit into the car.
The hardest part of the work is to determine where all the bends have to come, and then to cut a hole in the floor of the car, where this piece will fit nicely for good butt welds.
| | |
| --- | --- |
| Floor pan fitted into place, some welding still to do here. | |
| | |
| --- | --- |
| | First coat of rust inhibitant primer brushed onto the repaired floor. |
Service and lubrication of door locks and latches.
The window mechanisms get their fair share of attention.

Oh, and the overflowing oil is rust preventive.







At long last the floor is done. It's been welded, painted and has got a new carpet on it.
Nice red seats from a newer Dodge were bought and installed.
Doors done with new speakers. Very nice to find better ones like these, which looked very nice but for the speaker holes, which were easily repaired with speakers.
The original ones were in pretty bad shape.






An attmpt at changing to new brake hoses resulted in a need to change the rusty brake lines.
Here new lines and hoses have been installed.
(January 2015)
This car has been standing with unused brake rotors for so long they need to be cleaned up in a lathe.
At least the right hand side rotor (to the left in this pic) could use a new seal too, as some grease seems to have crept out.




Introduction Getting ready to roll 2015 2016 and engine overhaul Summer 2017