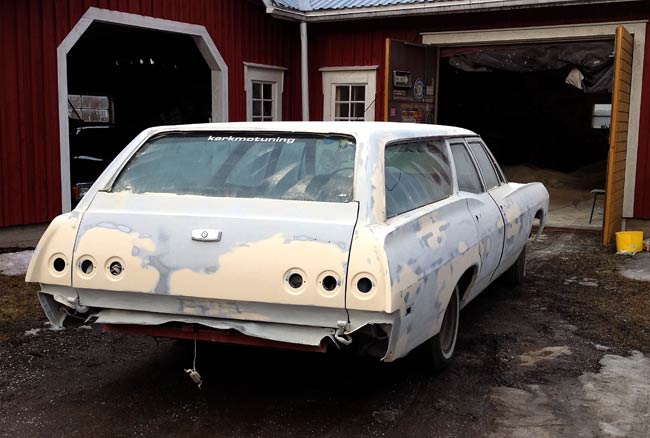 Everything checked on the to do list! The fill & sand list, that is.
The wagon was backed out of the garage for some air, as the garage floor was washed. Actually a good idea to blow off the dust outside. Obviously.
At this moment, almost everything is masked off, ready for another coat of epoxy which is planned to go on tomorrow.
Funny thing: When I had the car backed outside, I was kinda planning to get out, when I notided there were no handles or cranks! I was just going to call a pal to help me get out, when I got the good idea of poking my hand in through some hole in the inside of the door and getting the latch mechanism maneuvered. Sometimes you just get yourself into trouble...