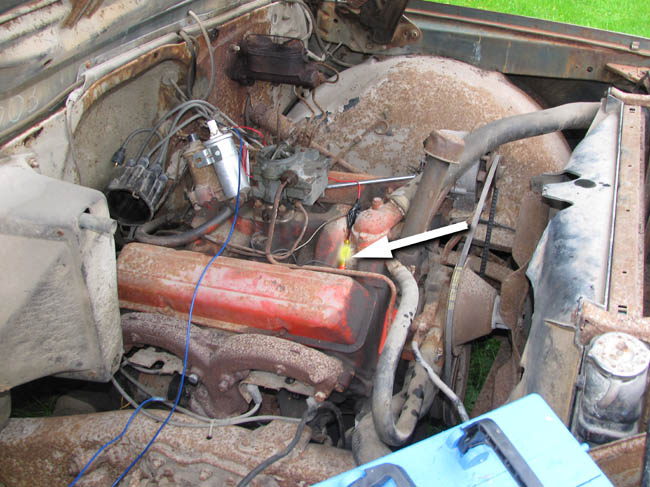 This beautifully maintained engine actually started today (once again), this time with fuel in the carb, and thus stayed running for a while. The oil pressure warning light (test light at arrow) stubbornly refused to go out, so the ignition had to be turned off.
The distributor and oil pressure sensor were removed, and when the oil pump axle was rotated by hand, oil flowed out of the sensor hole. The sensor didn't seem to work, so a new one will be tried shortly.
Update: The problem with the oil presure was apparently in the sensor, and with a new one the oil light went out almost instantly when the engine was started, and a test drive could be made.
A pretty "interesting" test drive, at that, as there is no brakes whatsoever on the truck. No foot brake, and the e-brake is rusted solid.