A bit of a surprise, to me as much as to anybody, me starting a Motorcycle project.
When I was 18 and got my drivers licence, I had had my share of two wheeled transportation, and
was never going to need more of it. Well, you can always build one, right?
It's going to be a cafe racer, and who knows, it might even be fun to ride.
These story is written in as it happens. Some parts of
it may not be completely safe, or even legal, but probably fun in one way or the other.
Take responsibility for your own actions.
I had been thinking of starting to look for a Cafe Racer project for a while, when I friend called and said he knew of a Honda Bol d'Or for sale.
I brought my buddy Leif, who's been into bikes all his life, and went to take a look. The Bol d'Or was the 1100cc version, and it felt very bulky and heavy when I tried it. I also didn't think it really looked a lot like a cafe Racer, so I wasn't too keen on buying it.
(October 19 2016)






Outside an old piece of junk was resting among the bushes, and we took a look just for fun.
Dang! This ruin of a motorcycle looked like a good base for building a cafe racer.
The tank could be used, as well as the rear wheel, maybe even the front one, if you can stand looking at a disc brake on an old style Cafe Racer...
This one looked like fun, and it wouldn't be like I would be destroying a beautiful classic, right?

A few days later the previous owner and I got the price settled, and The old CB750 was now theoretically mine.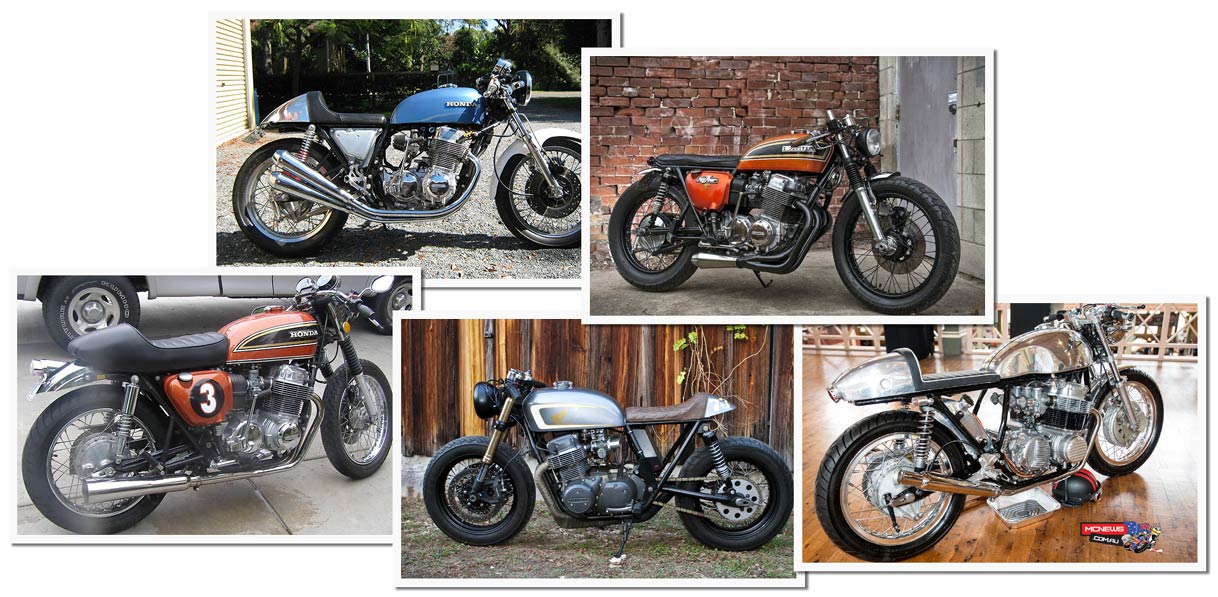 As a Cafe Racer project, the Honda CB 750 is one of the most popular.
Like in these examples, one can be built in a plethora of styles. They don't look much like the piece of
junk I was going to haul home, but I still saw some potential in it.
Below, the Honda CB in daylight. It's been resting here for
several years, moss and mold slowly taking over.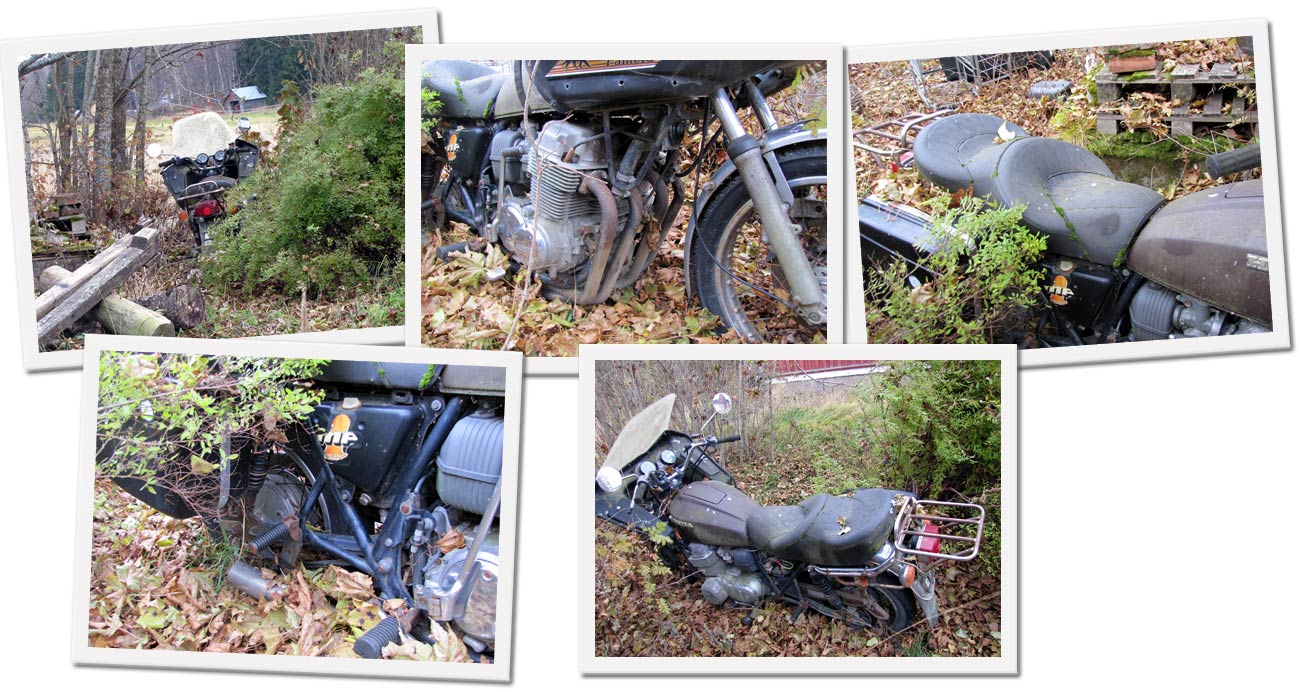 A couple of friends were needed to get the stubborn Honda hauled up on the little trailer.
The rear wheel wouldn't turn, so it was pretty heavy to pull up, good thing there were three of us.
(September 29 2016)
Go to part 1 of the project
Introduction, Start of the project, Racer build, West Coast Motorshow,